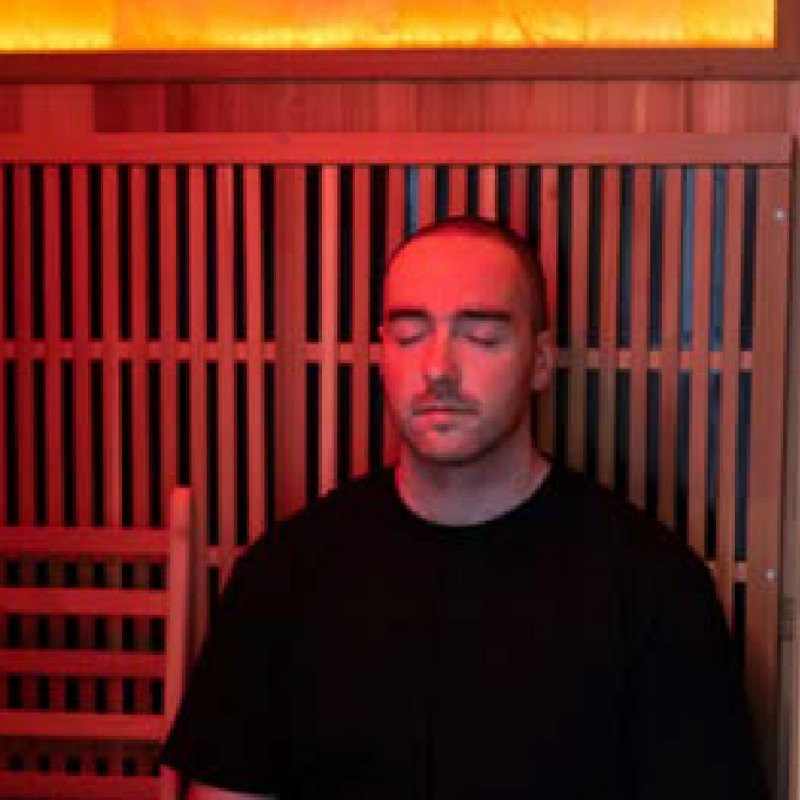 2 X INFRARED SAUNAS WITH MEDITATION
The Infrared Sauna uses a unique combination of infrared heat technology and colour light therapy to restore physical and mental balance. Our saunas are space-efficient and allow users to remain fully clothed whilst still enjoying the full range of benefits. Enjoy total body and mind recovery therapy through infrared heat.
02 BREATHING & MEDITATION CHAIR
The 02 Chair guides users to breathe more consciously, slowly and deeply, enhancing physical and mental health. The chair gently warms and massages as it goes through guided breathing and meditation exercises leaving the user refreshed and rejuvenated.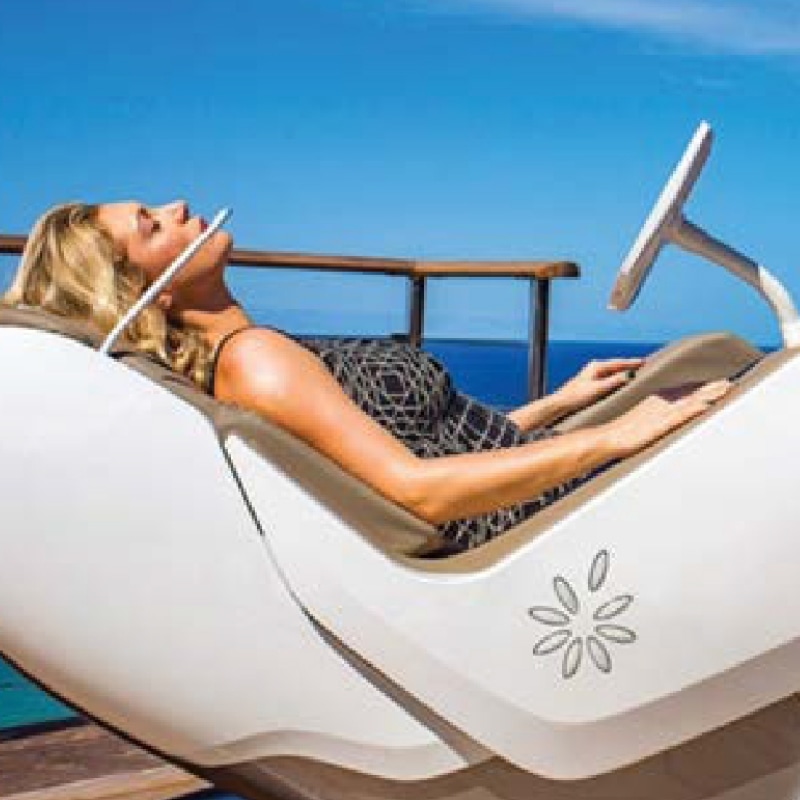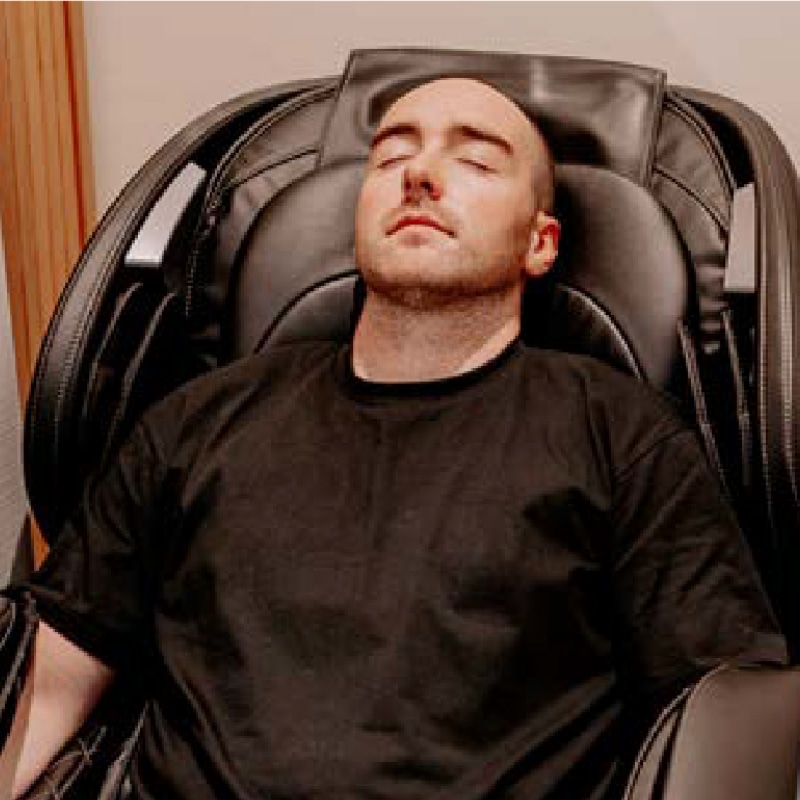 The recovery chair is more than a traditional massage chair. With unique full body scanning technology it offers a personalised and total mind and body recovery experience. The recovery chair leaves the user feeling relaxed, recharged, and recovered.